Magnets are used in the industry for a long time, but knowing the capacity of a magnet was not possible until McNetiq BV introduced the innovative Controlock magnet technology and the testing system, the Controlock® magnet anchor.
In this article, you will read about
What is Controlock® magnet anchor?

Cutting edge approach

Benefits

permanent magnets
What is the Controlock® magnet anchor? 
In 2014 Bas Gravendeel and Edwin van der Heide established McNetiq BV to promote the Controlock® magnet anchor technology.
Controlock® is a magnetic scaffold anchor that replaces temporary steel connections in the industrial and marine fields.
The system measures the adhesive force of the used magnet with 100% accuracy, which makes it possible for the first time to measure the magnetic force. Controlock® anchor is, therefore, certified by DIBT, Dekra, and Lloyds, among others.
Cutting edge approach
Compared to traditional steel connections such as drilling and welding, scaffolds built with Controlock® are constructed against steel walls such as storage tanks and ships. Accordingly, this type of temporary steel connection eliminates the need to use welding or a large abutment base to stabilize the scaffold.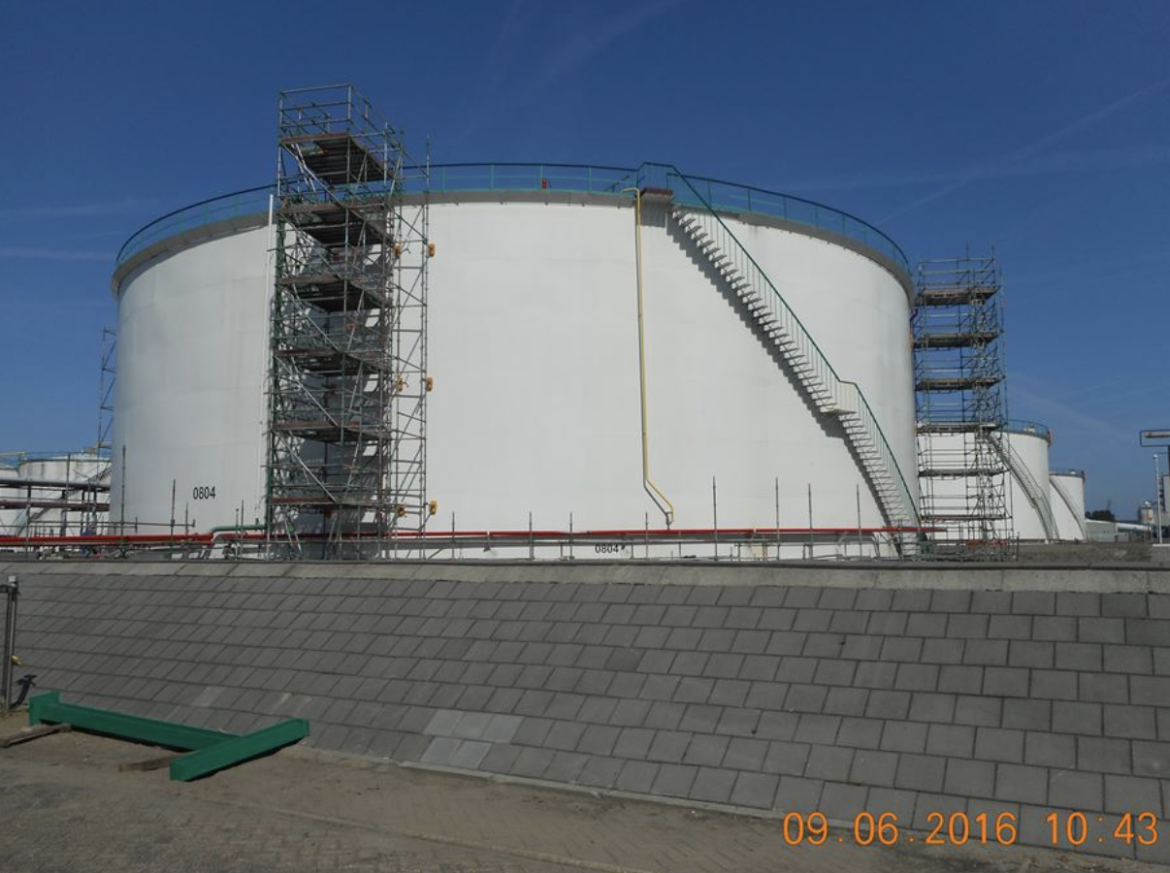 Benefits of Controlock magnet technology
When you use the magnets to support your scaffold, you will reduce the materials used to construct the structure, which will minimize the logistics footprint. Also, you will scale down the building time and decrease the needed workforce. Therefore, the system is
More sustainable

Safer

And cost-efficient
The mentioned advantages encourage scaffolding companies to switch to using magnets.
"With McNetiq Controlock® anchor, a scaffold can indeed be securely anchored: lean and mean, only where required. The result: savings of  40%  on lead time and  70%  on materials."
Shell  Rotterdam, November 2015 
permanent magnets
The main component of the Controlock magnet anchor is neodymium, which means permanent magnets with the ability to be turned on and off manually.
The benefit of using permanent magnets as temporary steel connections is that they don't need an external source of power, making permanent magnets safer than electromagnets. As the name suggests, the electromagnet is always dependent on a constant external power source to function. If the power source of this magnet is lost or the connection fails, this can have catastrophic consequences.
Based on Controlock magnet technology, McNetiq developed many applications such as the temporary handrail system, fall protection system and pipe support system.
to know more
Please call us on +31 (0)85 130 45 66
Email us  info@mcnetiq.nl
Or fill in the form below